Year 3
Welcome to Year 3!
 This year our teachers are Mrs Harrison, Mr Cochrane and Mr Nolan! We are all looking forward to an interesting and exciting year full of new topics and experiences!
 China
Spring 1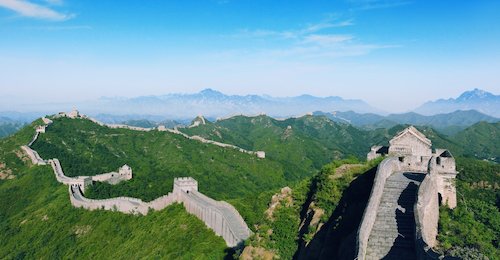 During this topic, we will focus on China and explore how life is different for people there compared to our lives in Britain. We will also look back at Chinese history, focusing on different dynasties, emperors and their influence on the country. To learn about this topic we will use different sources and evaluate how reliable they are. We will also look at the Geography of China including famous land marks, rivers and many more!
English
Throughout our units this term, we will have the opportunity to write and improve our work to create quality and well-planned pieces of writing. In addition, we will be working on how to use different types of sentences, openers, punctuation and vocabulary within our writing to create different effects, thinking carefully about the audience and purpose. We will learn and practise our spellings, using different strategies, as well as develop our handwriting joins.
We will  have the opportunity to read different text types during English lessons, Thematic lessons and guided reading sessions.
Please continue to listen to your child read on a regular basis and include any comments in their reading record books. Encouraging your child to discuss the book really helps to develop their understanding further.
Useful links:
http://www.bbc.co.uk/bitesize/primary/
http://resources.woodlands-junior.kent.sch.uk/literacy/index.htm
http://primarygamesarena.com/Subjects/English 
http://www.bbc.co.uk/bitesize/ks2/english/reading/
Maths
Within our maths lessons, we will be working on developing and maintaining written and mental strategies for the four main operations. We will also develop our problem solving and reasoning skills involving place value, number sequences, fractions, money and rounding and estimating.
Alongside work based around numbers, we will also learn about properties of 2D and 3D shapes and how to interpret data from different types of graphs. 
Please remember to ask the office for a copy of our Calculation Policy or see the attachment below.
PE
Indoor PE will take place on a Thursday morning and outdoor PE will take place on a Monday afternoon for 3H. Please ensure your child has the correct kit for both indoor and outdoor PE. 3C will be gong swimming this term on Monday afternoons.
Y3 Autumn Term Curriculum Newsletter
Year 3 and 4 statutory word list